Victoria Nilsen Gjøvaag
Position:
Master Student, MSBIOTECH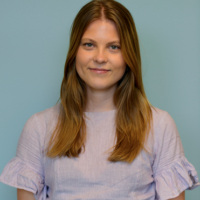 Department/University:
Department of Biology, Norwegian University of Science and Technology (NTNU)
Address:
Realfagbygget, Høgskoleringen 5, 7034 Trondheim
Area of Expertise:
Cell Biology
Bioinformatics
Systems Biology
Biography:
I am currently working on my masters degree in biotechnology at the Norwegian University of Science and Technology (NTNU) in Trondheim. My master degree is a specialisation within the fields of systems biology and personalized medicine, as I believe the combination of these fields hold tremendous potential in solving issues within human health. I also have a special interest in how bioinformatic tools can be utilized to solve modern challenges.
My Project:
Title: Exploring different software workflows and omics data types to optimize biomarker inference
The main objective of my master project is to explore a series of bioinformatic tools and approaches (such as the decoupleR tool set) to infer biomarkers from a variety of datasets. More specifically, I will be testing and comparing extraction results from different tools against expectations, in order to find the best approach for optimal biomarker inference. 
Supervisors:
Åsmund Flobak – IKOM, Martin Kuiper – IBI, Eirini Tsirvouli, IBI
Contribution to the Different Sub-projects
Role in the Sub-project(s):
Working on the DrugLogics Modelling Pipeline
Contributed Since:
11/01/2022, thesis submission: 15/05/2022
Scientific Activities in the Different Sub-Projects