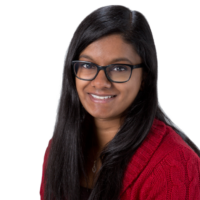 Department/University:
Norwegian University of Science and Technology (NTNU)
Address:
Realfagbygget, Høgskoleringen 5, 7491 Trondheim, Norway
Area of Expertise:
Bioinformatics
Systems Biology
Standards, Graph Database
Biography:
I obtained my Bachelor degree in Life Sciences in 2013 at the University Pierre et Marie Curie in Paris and my Master degree in Bioinformatics and Biostatistics in 2015 at the University Paris Sud in Orsay.
In September 2015, I joined the Systems Biology and Bioinformatics group at the University of Rostock to work on the SBGN-ED+ project for 15 months. I was in charge of promoting the SBGN standard by further improving the SBGN-ED software and the libSBGN library. In 2017, I have been appointed as an SBGN Acting Editor.
Since March 2017, I am a PhD student at NTNU in Trondheim.
Contribution to the Different Sub-projects
Role in the Sub-project(s):
PhD
Contributed Since:
March 2017
Scientific Activities in the Different Sub-Projects
COLOSYS:
I am involved in the development of a curation guideline (Minimum Information for Causality Statements) to represent causality statements that will help us to build a repository of causal interactions from prior knowledge.
NTNU Health DrugLogics:
My research topic focuses on the integration and management of existing knowledge as causality statements. I am in charge of extracting causality statements from existing well-established repository of biological pathways (e.g, Reactome, ACSN, etc). Causality statements are defined as binary interactions between biological entities where a source entity regulates the activity or the quantity of a target entity, along with some contextual information. The repository of causality statements created will serve as input for our DrugLogics pipeline for drug synergy and resistance predictions.