Kristine Lippestad
Position:
Master Student, MSBIOT5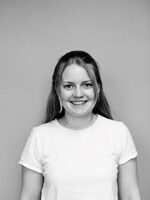 Department/University:
Department of Biology, Norwegian University of Science and Technology (NTNU)
Address:
Realfagbygget, Høgskoleringen 5, 7034 Trondheim
Area of Expertise:
Logical Modelling
Databases and data modelling
Systems Biology
Procedural-oriented programming in Python
Object-oriented programming in Java
Statistical Modelling in R
Molecular Biology
Synthetic biology
Biography:
I'm in my fourth year of study towards a master's degree in biotechnology at the Norwegian University of Science and Technology, specialising in systems biology. Through my studies I have established a strong academic background in data science and biotechnology. Of particular interest is how systems biology can be applied to allow for personalised medicine.
My Project:
Title: Drug response profile analysis for improved target definitions in logical modelling
The aim of my master's project is to contribute to automate drug target profile annotation for the DrugLogic pipeline. The first objective is to produce an inventory of available public and in-house data sets from drug screens, providing an organised catalogue of cancer drugs and their molecular target profiles. The next objective is to use identified target profiles in logical modelling to predict and analyse drug responses, considering also off-targets effects that can cause a toxic response.
Supervisors:
Åsmund Flobak – IKOM, Martin Kuiper – IBI, Eirini Tsirvouli – IBI
Contribution to the Different Sub-projects
Role in the Sub-project(s):
Working on the NTNU Logical Modelling pipeline
Contributed Since:
01/02/2022, thesis submission: 15/05/2023
Scientific Activities in the Different Sub-Projects