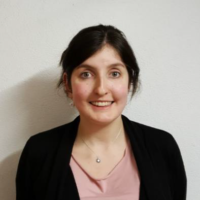 Department/University:
Norwegian University of Science and Technology (NTNU)
Address:
Gastrosenteret, Prinsesse Gate, St. Olav's Hospital, Øya, 7030 Trondheim, Norway
Area of Expertise:
MSc. Molecular Medicine
BSc. Biomedical Sciences (Majors in Histology, Molecular Biology, Immunology, Minors in Microbiology, Clinical Chemistry)
Qualified Medicial Scientist, work experience in diagnostic general histology, neuropathology, molecular biology and immunology laboratories
Contribution to the Different Sub-projects
Role in the Sub-project(s):
PhD
Contributed Since:
May 2017
Scientific Activities in the Different Sub-Projects
COLOSYS:
My project is part of the Colosys Project. I aim to develop/optimise extracellular vesicle isolation methodologies in order to perform biomarker analysis in patient samples for the evaluation of computational drug response predictions in patients with metastatic CRC. These model predictions are being established within the DrugLogic initiative. Low-throughput and highthroughput methods will be applied firstly to CRC cell lines, organoids and CRC patient derived xenografts (PDX) for exosomal biomarker identification before being applied to CRC patient blood
samples.