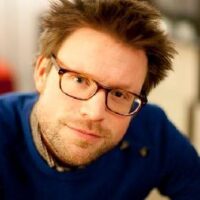 Department/University:
Norwegian University of Science and Technology (NTNU)
Address:
Hospital Campus Olav Kyrres gate 13, Gastro, Trondheim, Norway
Area of Expertise:
Medicine
Oncology
Systems Biology
Cell Biology
Cell culture
Drug screens
Xenograft experiments
Nanotechnology
Computer programming
Logical modeling
Biography:
Medical doctor 2005 and Master of Science in Nanotechnology 2013. My research project during medical studies focused on simulation of signal transduction, and my master project in nanotechnology focused on a transfection platform using nanowires for high throughput transfection. I have working experience as a clinician in oncology and radiology, currently affiliated with St Olav's University Hospital as a residential oncologist. Working as a residential oncologist in 2009 I was puzzled by how many novel drugs, with specific targets in signal transduction networks, only produced modest benefits and only for some of my patients. Targeted therapies are different from traditional chemotherapeutic agents in that it is not the growth capacity but rather regulators deciding on growth that are the drug targets. I started my PhD autumn 2011 to explore options for drug combination response prediction. During my PhD I focused on a drug panel of 7 targeted drugs and the corresponding 21 pairwise combinations, and integrated prior knowledge on the signaling mechanisms affected by the drugs with specific molecular states characterizing my experimental system, the AGS cell line. I finished my PhD from NTNU in 2016, titled "Systems Medicine: From Modeling Systems Perturbations to Predicting Drug Synergies". During my PhD I did both experiments in the wet-lab (cell lines, drug screening, xenograft experiments), and in the dry-lab (building logical models for drug combination response prediction, development of a pipeline in Java for drug synergy studies). I'm lead developer of the DrugLogics pipeline for drug synergy and resistance predictions. Our pipeline produces models tailored to single samples for drug synergy simulation and prediction. The automated pipeline takes as input prior knowledge describing molecular mechanisms for targeted drugs, and omics data describing a given cell line or tissue. Based on these two inputs calibrated models are generated, which can predict drug synergies or resistance for single cell lines or tissues. I have also designed the high throughput experiment we currently use as a benchmark for our drug synergy predictions, encompassing 171 pairwise combinations of targeted therapies (mostly kinase inhibitors and some protein interaction inhibitors). MD PhD MSc
Contribution to the Different Sub-projects
Role in the Sub-project(s):
Main
Scientific Activities in the Different Sub-Projects
I'm a systems medicine researcher and oncology clinician, exploring integration of prior knowledge and data to guide therapy choice.
DrugLogics:
I am the main PI of the DrugLogics initiative
ONCOLOGICS:
In the ERAPerMed project ONCOLOGICS I coordinate an international consortium in the development of personalised drug treatments for colon cancer. 
PRESORT:
Project Coordination.
IMPRESS:
Co-PI.
COLOSYS:
In the ERACoSysMed project COLOSYS I have contributed with computer models that predict drug synergy and resistance in colon cancer.
NTNU Health DrugLogics:
I'm lead developer of the NTNU DrugLogics pipeline for drug synergy combinations. I'm also overseeing design for lab experiments regarding high throughput drug screens (both for viability and molecular state reporters), exosome isolation, and design of xenograft experiments.