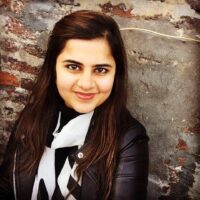 Department/University:
Norwegian University of Science and Technology (NTNU)
Address:
Department of Philosophy and Religious Studies, Campus Dragvoll, Låven, Trondheim, Norway
Area of Expertise:
Bioethics
Ethics of Technology
Biotechnology
Biography:
I did my Bachelors and Masters of Technology in Biotechnology with a focus on plant tissue culture and plant genomics. Following this, I interned in Novozymes, an enzymes development company and also worked in healthcare market research for a year. However, my interest in the ethics of biological research directed me towards the Erasmus Mundus Master of Bioethics in 2015. During this course I was introduced to the prevailing issues of biomedical ethics and developed a curiosity in the dual use and/or misuse of technology. I am now pursuing my PhD in the ethical aspects of a gene regulation knowledge commons.
Contribution to the Different Sub-projects
Role in the Sub-project(s):
PhD
Contributed Since:
August 2016
Scientific Activities in the Different Sub-Projects
NTNU Health DrugLogics:
My research focusses on identifying the ethical dilemmas arising from the practices of adding and extracting from the Knowledge Commons; understanding how these ethical issues could effect its sustainability, eventually resulting in a Tragedy – of the Commons or the Anticommons; and studying the impact a responsible and effective governance structure can have on addressing such dilemmas and hence, ensuring a sustainable and robust system for knowledge management.